Well ladies and gentlemen, this is the last day! How nerve wracking! The team is a little on edge today and I don't blame them. There are thousands of little things to do still and just simply not enough time! A couple of weeks ago, we learned that Rumman couldn't come to San Diego anymore due to other conflicts with the dates. That news was shockingly unsettling as Rumman is our electrical team lead and was the only electrical team member going to San Diego. Thankfully, Mike stepped up and can help us with any electrical issues we may have next week .
Also, on our test last Thursday, we added a camera hole on the front of AquaUrsa that had a little leak, so we quickly fixed that on Friday and now we are back in business! We had to change the thread size to a larger size so it is more durable, and also added epoxy to the groove to increase the pressure on the o-ring. We did a quick dunk test this morning and nothing leaked! Thank goodness for engineers; am I right?
This is our first year having vision on the robot! We have a forward facing camera, and also a downward facing camera so we can see the path we will have to follow in competition. This is super exciting for ARVP because we are ahead of schedule since the past years!
An hour into the pool test, Demetri Photography came to take photos of us hard at work testing AquaUrsa and I must say, they got some pretty good photos. These are just a few of my favorites.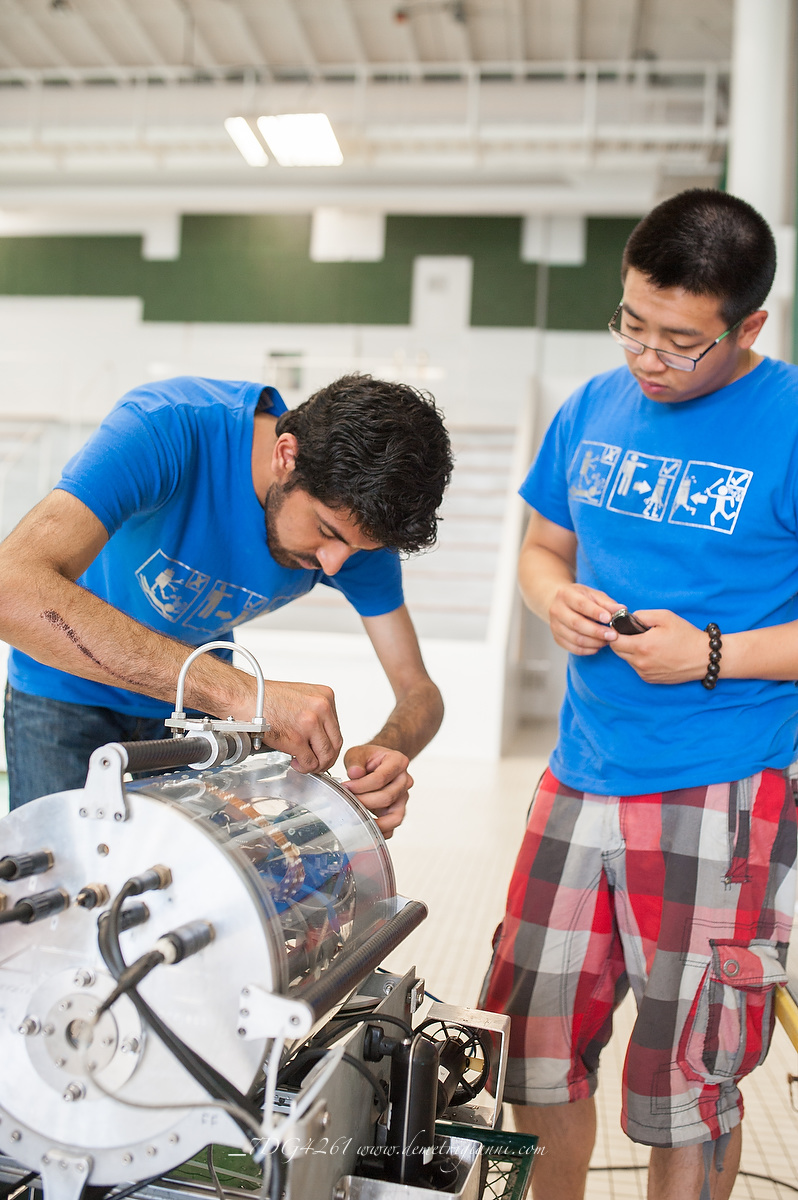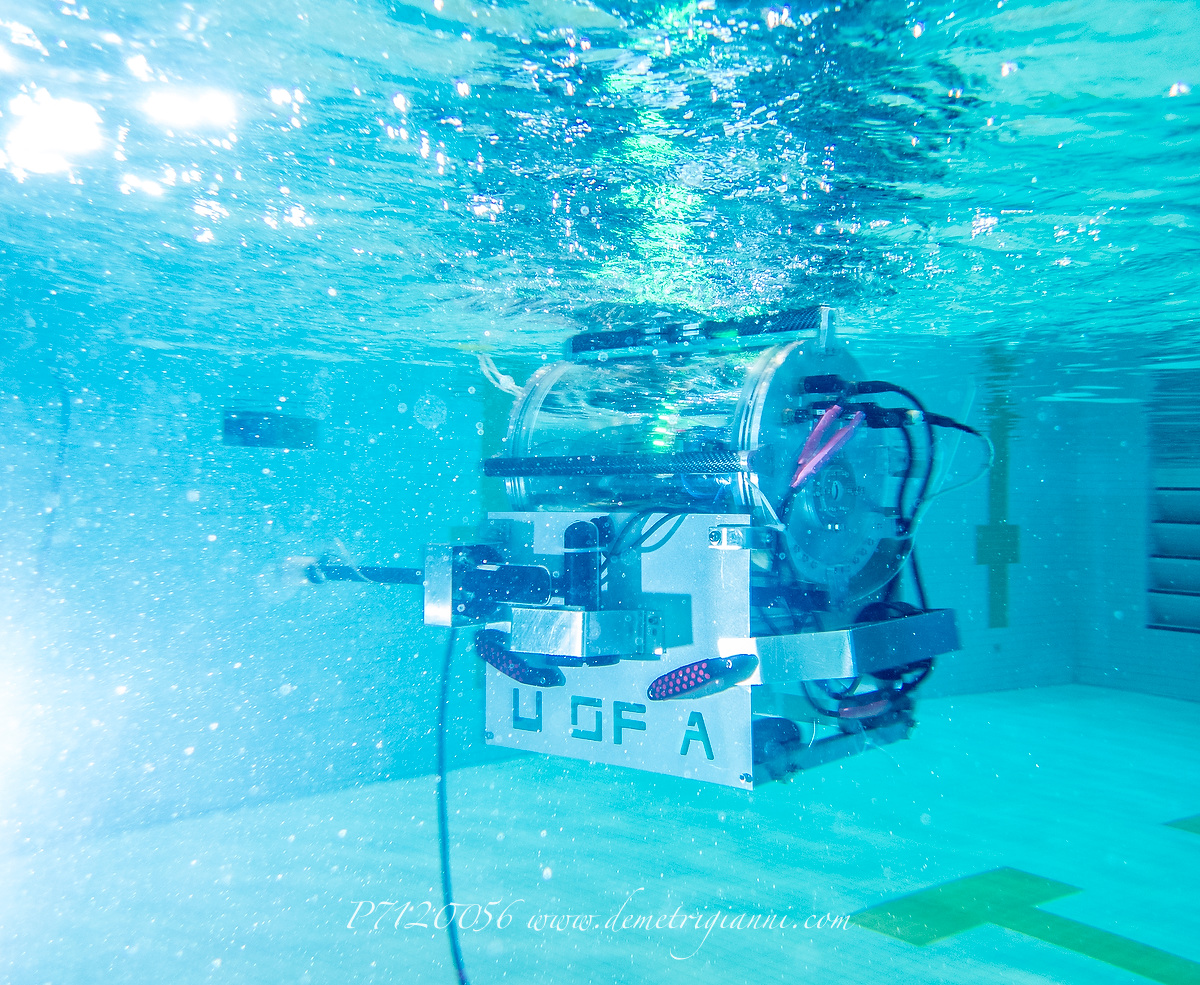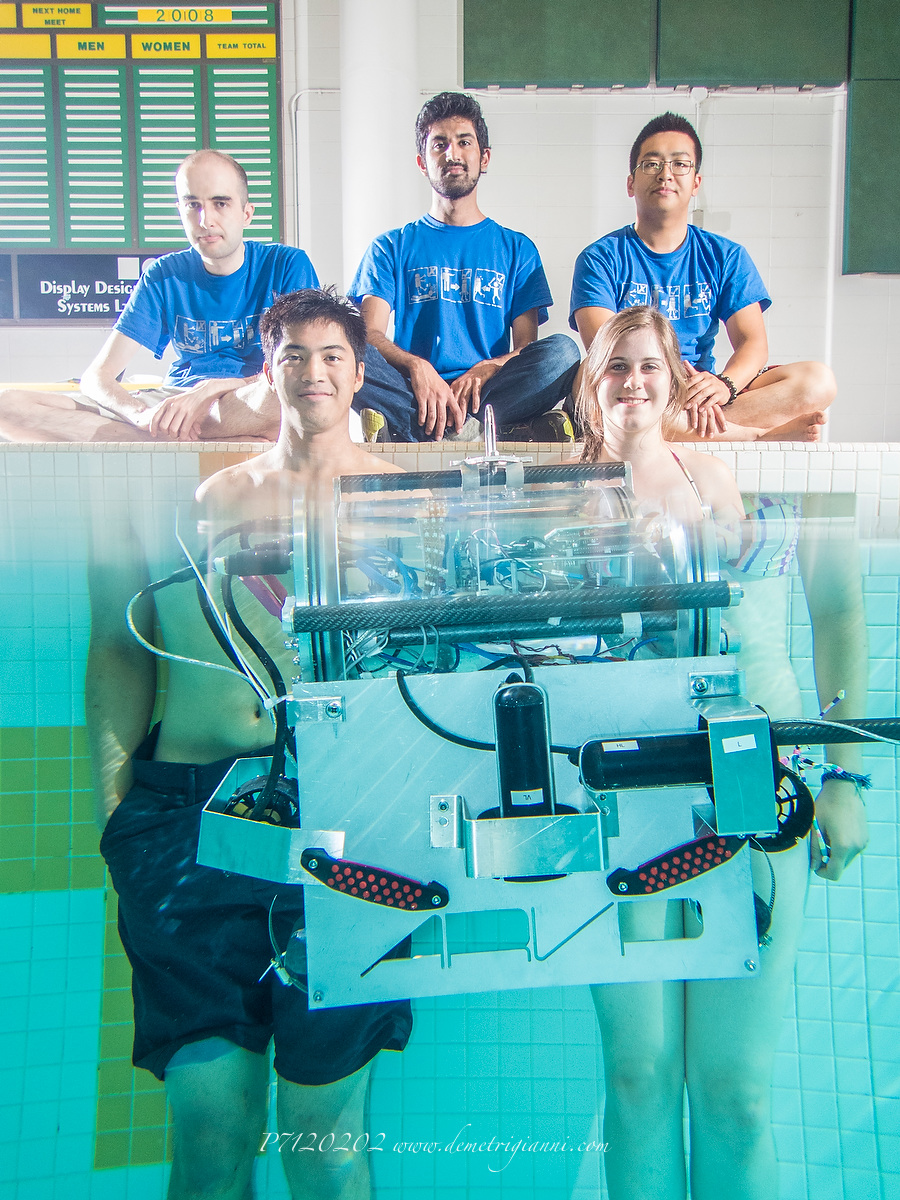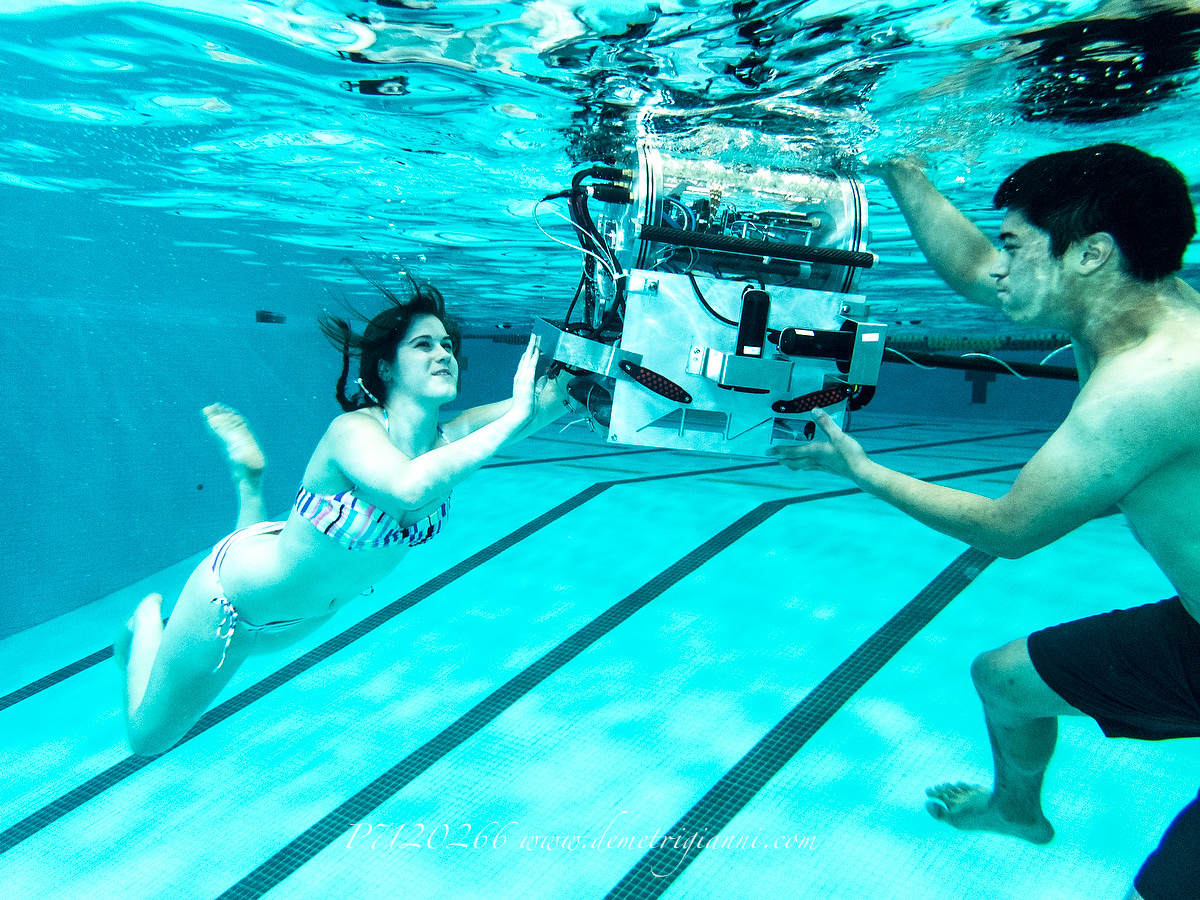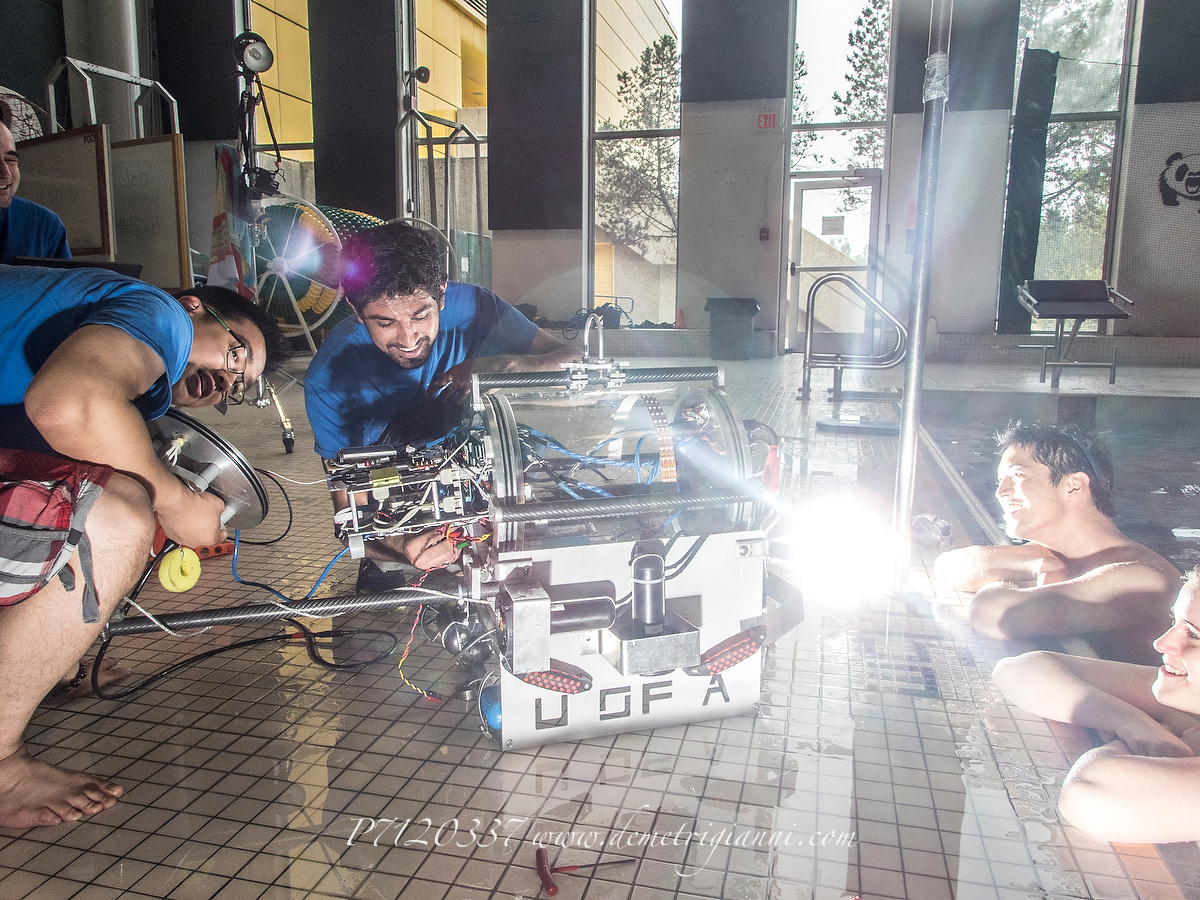 Excitingly, we also got AquaUrsa into the deep section of the pool and without any touch sensors (but with the two cameras we just added) we ended up touching the buoys multiple times! Now we can hopefully say that at the competition in San Diego next week, we are ready for AquaUrsa to touch the buoys and get us some points to help us qualify for finals!
See you next week in the sunny San Diego!